Managed Voice Services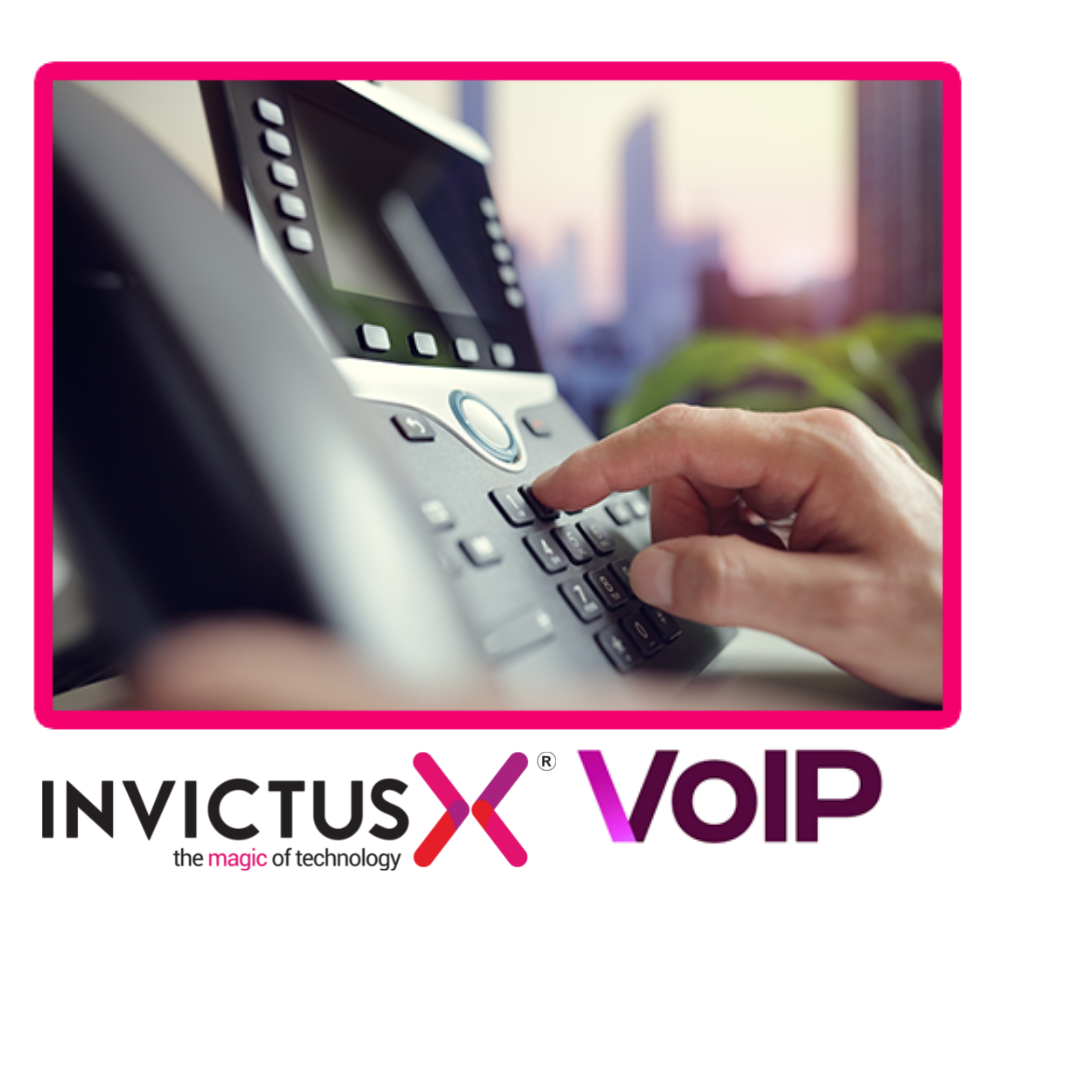 Recent years have seen a convergence in computer and telephone technology.
But as traditional analogue phone systems adopted modern IP protocol, this was not a case of two product sets simply meeting in the middle. With the advent of IP phone systems, it was telecommunications technology that had to cope with the biggest changes and, with traditional analogue phone installers struggling to keep pace, this put IT companies like InvictusX in a strong position.
Today InvictusX is able to consult on and deliver modern business phone systems including VoIP (voice over IP) telephony which make use of your network infrastructure and internet connectivity to deliver state-of-the-art solutions with features that include call conferencing, hot desking, mobile pairing and voicemail to email.
A business with multiple locations and a InvictusX Cloud or Virtual PBX solution are a perfect match. Handsets can be located all around the world acting as a single cohesive system, giving you the ability to call your colleagues on the other side of the country for free.
Some of our Cloud PBX Features include –
Voice to Email
With voicemail to email you can receive your voice messages on your mail enabled mobile phone or desktop pc. If you prefer to dial in then that's ok too!
Auto Attendant
An auto-attendant receives and routes calls by voice menu in place of a dedicated receptionist. Users can direct dial an extension, leave a message or choose who they wish to speak with, for example: "1 for sales, 2 for support".
Simultaneous Ring
When somebody calls your desk extension, our system can simultaneously put the call through to your mobile phone. Calls answered on your mobile are charged at the handset plan rate.
HD Voice
Like HD video, HD voice provides a clearer, more natural sounding telephone system.
Easily Scalable
Single phone to hundreds of phones. Your rapidly expanding business can grow without the need to buy expensive line cards or new PABX systems. Simply purchase more handsets, plug them in at your office and you're done.
Cloud Hosted High Availability
InvictusX's voice platform is hosted in multiple data centres around Australia. If one is to fall out of service, our high-availability secondary sites will take over automatically.
Enterprise Reliability
We aim to provide carrier grade uptime. We house redundant equipment in dedicated data centres with 24×7 pro-active monitoring.

All inclusive Call Charges
Bundle up with us and get an all-inclusive package which includes all call local/national & mobile call charges. We also have ridiculously cheap international call charges should you need to make international calls.