Hardware & Equipment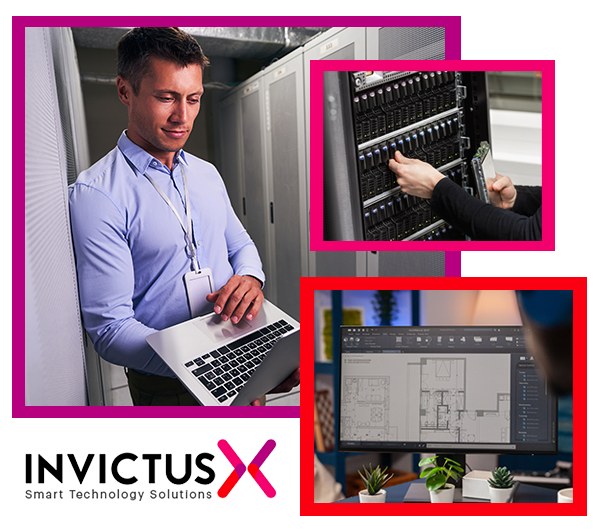 Our Products team are in the know about all the latest tech developments and will ask all the right questions to ensure that the product we recommend is the best for your business. Aiming to find out about the purpose of the item and the requirements we will advise purchase and setup for a competitive price.
Warranty is something that is sometimes overlooked in buying a product especially when the focus is on price. We purchase and recommend 3-year warranty as standard, but can always offer an extended warranty especially with servers.
We understand that businesses have their own individual requirements which is why here at InvictusX we are not driven by selling top of the line products. Instead, we will work with you to find the perfect solution for your business.
We can include delivery and set up in the project cost so that when we deliver your hardware it can be used immediately meaning no downtime for you and your business.
Once you've purchased your products with us, we don't just install and leave. We can sign up your Hardware to our internal system and keep you in the loop about all of your hardware including its warranty, and state of the equipment. When an old computer dies, it is likely to result in 1-2 days of downtime while you either repair or purchase a new computer. It is our responsibility to prevent these scenarios. To do this we like to stay proactive and work with you to make long term plans to replace out of date hardware. Other equipment like printers, routers and switches are less likely to fail, but still need to be replaced regularly to prevent bottlenecks and time wasting.